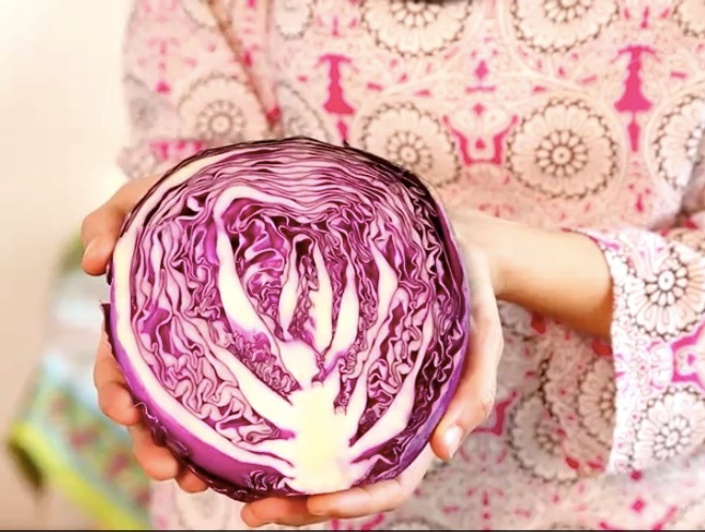 Food, Breath & Sound - 2023
A Wise Earth Nutrition and Sadhana Practitioner Training ~ A Six-month Intensive Course.
Food, Breath & Sound are Mother Nature's Primordial Templates for Healing Ourselves and the World.

Coming Soon
Food, Breath & Sound Sadhana's Education can be found only through Wise Earth School of Ayurveda ~
Food is Memory ~ Eating is Remembering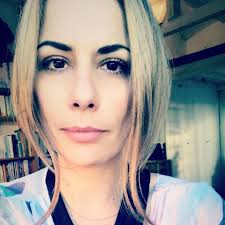 To celebrate the launch of the Women & Ayurveda program, let me pay tribute to this unique woman, Maya Tiwari, one of the few Ayurvedic women in the world, whom I had the privilege to interview and whose teachings , encouragement, rigor and discernment, deeply marked my understanding and practice of medicine 🙏
Armanda Dos Santos, Executive Editor of JAHM
(International Journal of Ayurveda and Holistic Medicines)
Paris, France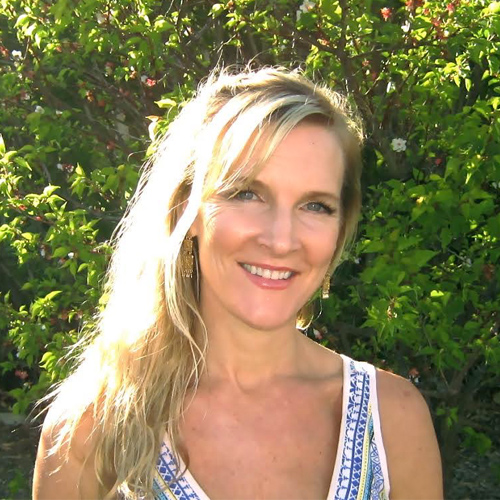 The WEA Food Breath and Sound training is truly life changing in more ways that I could have imagined. It brought to life the sadhana ways of Ayurveda in an experiential, deep and inspiring way. Maya Tiwari shared this vast ancient wisdom in away that remind us to come home to ourselves and to the earth in simple yet profound ways throughout our days. They've brought me closer to myself.
-- Eden Flynn, Yoga & Ayurveda Practitioner
Sadhana is conscious activity that nourishes, nurtures and heals everyone and everything.
"As we heal the seed, we heal the prana within and revive cosmic vibration that protects, and preserves all of life."
-- Maya Tiwari
Wise Earth Ayurveda Nutrition: Food, Breath and Sound is an Inner Medicine Online Training. It is a comprehensive, certified six-month training presented by Ayurveda's one and only, Maya Tiwari.
Thank you for your interest in this extraordinary training course that is available only through the Wise Earth School. This training program offers the sadhana value of food, breath and sound and the inter-marriage of these cosmic templates. By using the element, seasons, cycles, and the anatomy of shapes, forms, colours we reconnect our cosmic connection to Mother Nature.

To nourish, nurture and heal ourselves, each other and the earth we will study the importance of using our limbs in harmony with Mother Nature's rhythms; honoring the cosmic memory of each food, harnessing prana as we pound, chant, gather, disperse and hold sacred the food sadhana practices while learning beautifully recorded Sanskrit chants led by Maya Tiwari. You learn how to create a sacred space and set up a Sadhana Kitchen in preparation for the food, breath & sound, and so much more......

You will also learn some simple pranayama techniques (breathing practices) for healing yourself and others.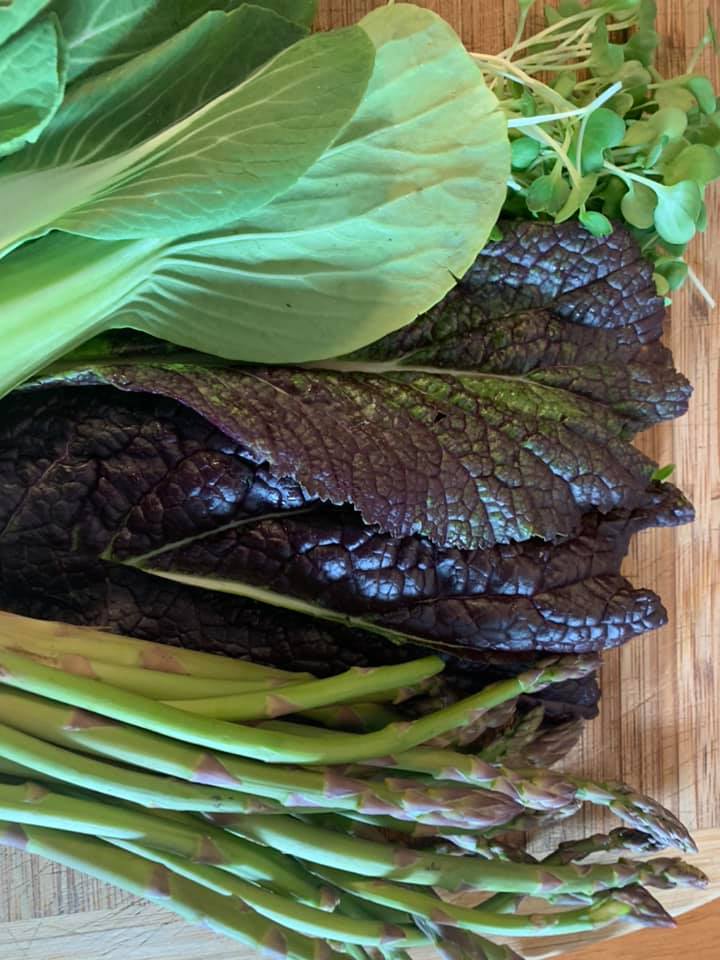 YOUR COURSE BREAKDOWN~
Your course includes video, audio, a beautifully presented workbook, quizzes, chanting audios and notes, interactive live webinars & tutorials by WEA Master Teachers, and a community forum to support your learning.
The training is run over 6 months with a new lesson delivered to you online every 1-2 weeks.
There are 27 units, the first half of which are largely theoretical (learning about doshas, the five elements, the six tastes and seasonal cycles ~ all through the unique lens of Wise Earth Ayurveda Sadhana education. The second half of your course is practical (getting into your kitchen and applying your natural sadhana skills by making chapatis, masalas and chutneys, for example).
The 27 units are broken down into five parts, please find an outline below.
There will also be a wonderful set of bonus materials uploaded to your online learning Curricula.
PART ONE
Foundation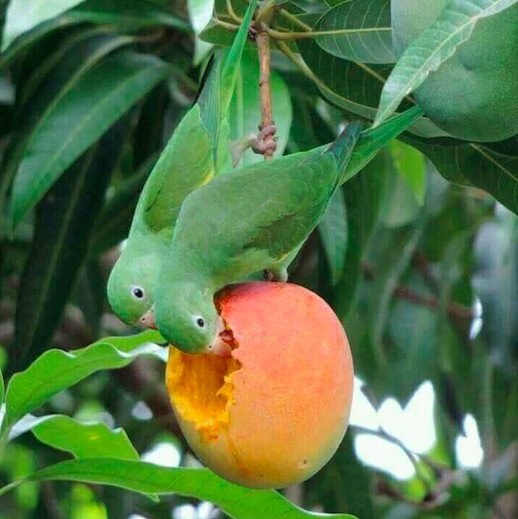 The foundation teaching of Wise Earth Ayurveda is that 'food is memory' and 'sadhana is lifeforce'. In this unit you will learn about the importance of ancestral memory as well as the memories contained within nature's blueprints such as the memory of the seed. We will uncover the five elements and their influence on the senses and come to understand immunity (ojas) and how to nourish the body and mind by building ahara rasa.

PART TWO
Doshas, Seasons and Tastes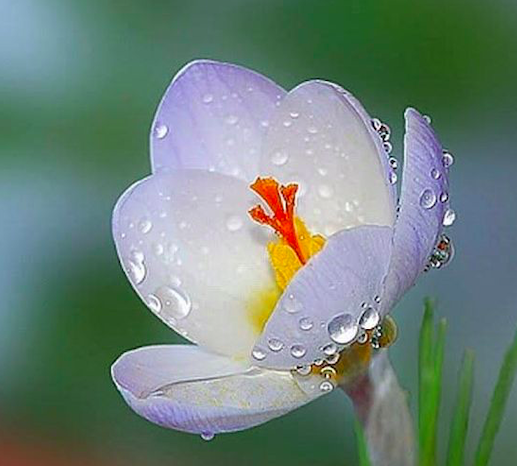 In this section we learn about the bodily humours or doshas, allowing you to understand your own unique constitutional type and how it intersects with the six seasons and the six tastes of Ayurveda. You will be able to start creating programs of wellness for yourself and your friends and students in terms of food practices taking in account seasons, dosha and food types – making connections between these elements of the Wise Earth Ayurveda teachings.
PART THREE
The Sadhana of Food, Breath and Sound ~ Nature's Primordial Templates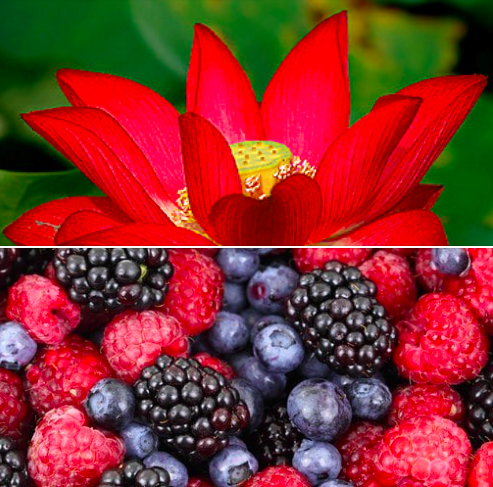 We will study the importance of using our limbs in harmony with Mother Nature's rhythms; honoring the cosmic memory of each food, harnessing prana as we pound, chant, gather, disperse and hold sacred the food sadhana practices while learning beautifully recorded Sanskrit chants led by Maya Tiwari. You learn how to create a sacred space and set up a Sadhana Kitchen in preparation for the food, breath & sound sadhana practices coming up in Part Four. You will also learn some simple pranayama techniques (breathing practices) for healing yourself and others.
PART FOUR
Kitchen Sadhana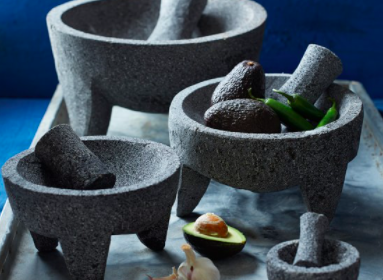 This is a core essence of the training in which you will get into your kitchen, convert it into a temple through your living presence and be guided through several practical experiences of sadhana including working with grains, vegetables, pulses, bread, masalas and chutneys. You will experience the magical alchemy of sadhana – food traditions steeped in ancient awareness of the powerful resonance of food as memory. This section also contains teachings on milk and ghee with nut milk options for those following a plant-based, dairy-free diet.
PART FIVE
Cosmic Anatomy ~ To Nourish, Nurture and Heal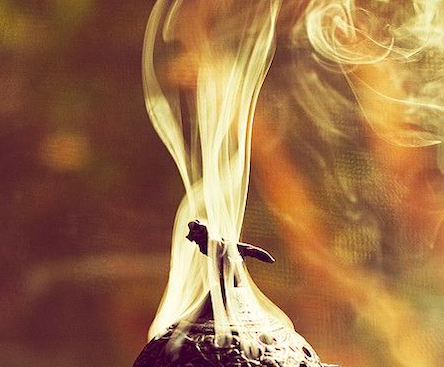 We conclude with a series of Wise Earth Contemplations as well as reflection on the role of the chakras in our subtle anatomy. Maya Tiwari offers a powerful Living Ahimsa Mantra for healing the mind as the conclusion to our studies together.

APPENDIX
Recipes and Seasonal Menus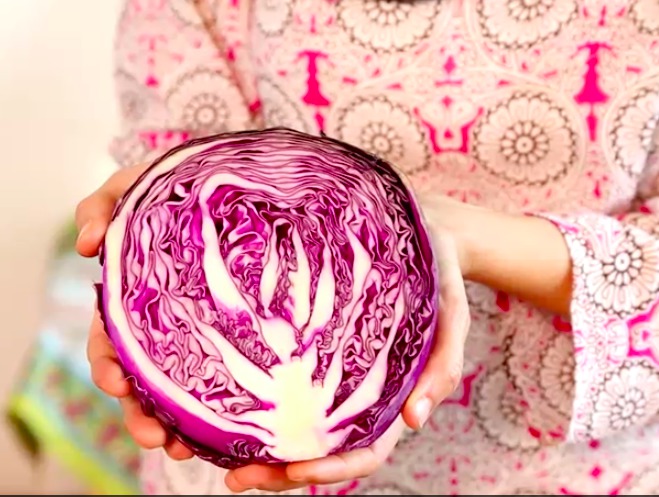 A full range of Wise Earth Ayurveda original recipes and menu / meal plans. Some of these recipes are also featured in on our Living Ahimsa blog.
Your Instructor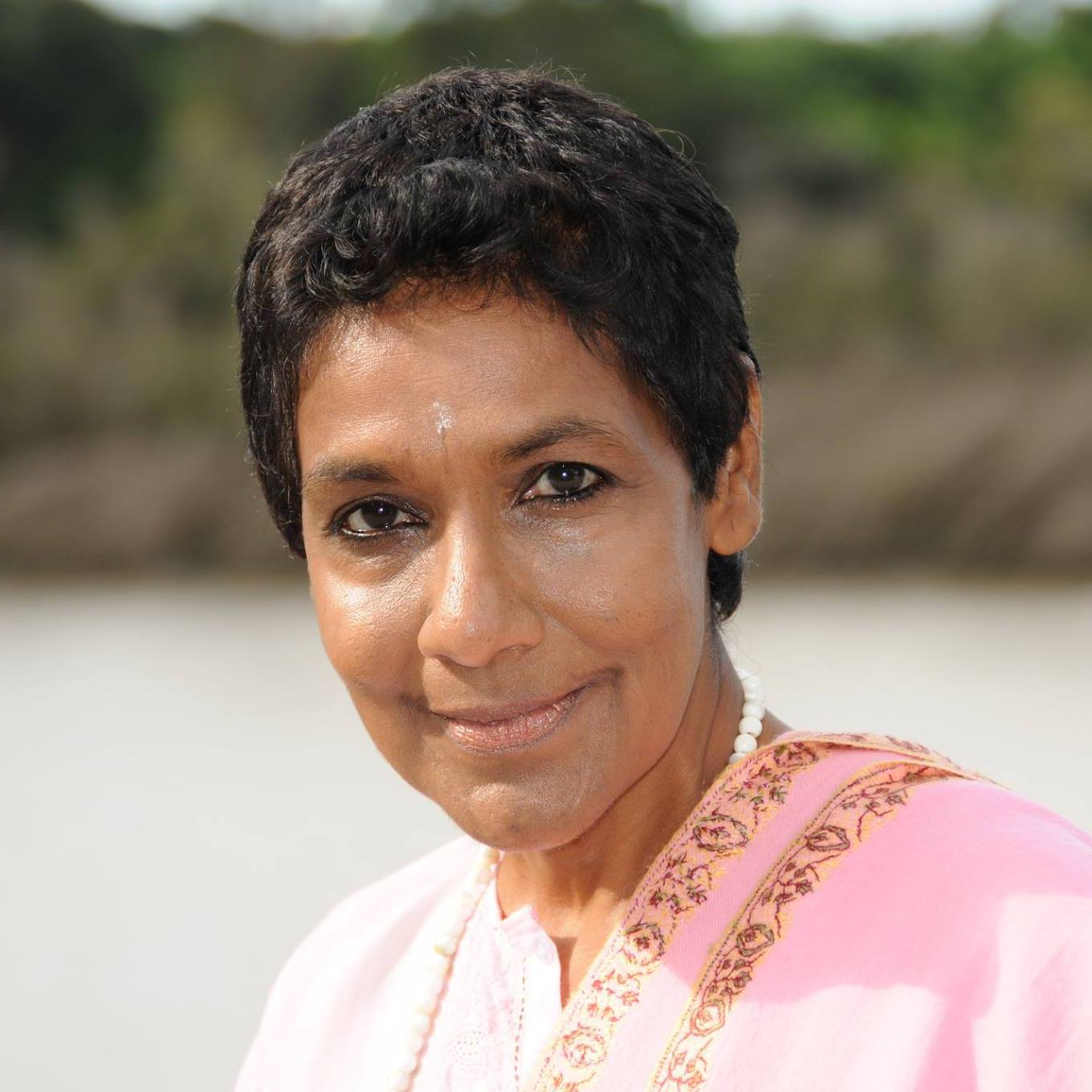 Maya Tiwari is an Ayurveda pioneer. She has single-handedly restored Ayurveda's lunar education and practices for women's health and wellness. These extensive Sadhana practices which had become defunct in Ayurveda teachings through the last few centuries are now available to you.
Maya is a best-selling author working in the field for more than 30 years. She established the first Ayurveda school in North America in 1981, namely, the Wise Earth School of Ayurveda. An ovarian cancer survivor at the age of 23, she has led an inspirational life thereby helping thousands of women to heal from devastating disorders.
This course is closed for enrollment.
Frequently Asked Questions
When does the course start and finish?
The course studies starts on Aprol 22nd, 2022 and ends in 6 months time, after which you have an additional four months of access to your course materials. During this extended time, you will be provided your final examination/or to purchase private tutorials for your successful completion of your studies. Allow 60 days from the time of completion of your Final Exam to receive a Wise Earth Ayurveda~ Food , Breath & Sound Certification. This is a tutor-supported online course.
Tell me about Wise Earth Ayurveda
Wise Earth School of Ayurveda is the first school for ayurveda teachings in the USA founded by spiritual guide and pioneer Maya Tiwari (formerly Mother Maya). Established in 1981, Wise Earth Ayurveda's unique approach focuses on the principle and practice of Sadhana rather than a clinical approach to healing. Sadhana is a Sanskrit word which implies being present with Mother Nature in everything we do. Sadhana is a universal awareness, an attitude of communion with Mother Earth, that sets the rhythm for investing good and loving energy into our lives. In our Online Programs at Wise Earth Ayurveda you will learn under the guidance and blessing of our beloved traditional teacher Maya Tiwari and receive support from the international faculty of Wise Earth Ayurveda Master Teachers.
What if I am unhappy with the course?
We would never want you to be unhappy! If you are unsatisfied with your purchase, contact us within 30 days from the time of your purchase and we will give you a full refund. However, once the course starts, it is entirely non-refundable.
Who is the program for?
We invite everyone who has a deep desire to learn/protect/enhance self, community and Mother Earth by delving into the original, ancient teaching methods of Ayurveda- This course is for both Ayurveda Professionals and Laypersons who wish to apply this knowledge to their personal /professional growth. This unique body of knowledge affords tremendous opportunity you need to benefit your physical, emotional, and spiritual health and that of your community, family and friends. For Practitioners, successful completion of this course grants you an WEA Ayurveda Sadhana Counsellor Certificate from the Wise Earth School of Ayurveda, Ltd. Wise Earth School does not participate in, or grant CEU's toward NAMA, APA, NAPA, AAPNA's or any other such agencies' clinical requirements.
What will I learn?
Wise Earth teachings of Ayurveda are based in Ayurveda most ancient roots of Sadhana~ they reinforce your wellness journey and help you to support your friends and family as we heal into nourishment. You discover the compassionate 'Living Ahimsa' approach to nourishing, nurturance and eating as well as practicing healing chants for your own enhancing the vibration of the food and environs. You will be inspired to create and live in sacred space, starting in very practical and accessible ways. You will recognize the "Kitchen" as the central temple of your home; you will learn to feel your breath reflecting life's prana; you will learn to use your sacred limbs as a means for calming and clearing, energizing and invigorating. You will connect to the cosmic memory carried in each seed from Mother Earth. These You will become grounded in nature as you learn the sacred cadence of her seasons unfolding within you.
What are the components of the course?
The course includes audio recordings on each of the 27 units from Maya Tiwari, videos for some of the units, l mentoring sessions which are in live 'webinar' format but are also recorded for those who can not attend live, short multiple choice quizzes for each unit, personal study and at the end a virtual closing with Maya Tiwari. In addition you will also receive a comprehensive downloadable PDF workbook as well as personal reflection guidelines and suggestions. You will receive a range of audio chants to listen to and learn from by Maya Tiwari with an accompanying written guide. We conclude with a multiple choice final exam which covers the content of the entire course.
Can I study at my own pace?
Yes and no. We strongly encourage you to keep up with the material and your peers so that we can all walk through this journey together and so that you can benefit from the Live Tutorials conducted by WEA Master Teachers and "Sadhaka Tutors", along with the online forum and discussions which will reflect each fortnight's topic. Having said that there is no penalty for 'falling behind'. However, if you are looking for Certification as a Wise Earth Ayurveda Lifestyle/Sadhana Counsellor for this work, we recommend that you keep apace with these studies. If you need help catching up with your studies we do provide an additional service where you may purchase Private Tutorial with one of our tutors.
What qualification will I gain for WEA Food, Breath & Sound Training?
When you have completed WEA Food, Breath & Sound Training Course and having passed the Final Examination, along with the appropriate attendance of the live tutorials and all of the assignments/quizzes along the way, you will receive a Wise Earth School Certificate with 600 credit hours. Wise Earth School Certification grants you the title of Wise Earth Ayurveda/Food, Breath & Sound Sadhana Lifestyle Consultant (anywhere in the world) which means you may use this education to consult privately or in your Practice, share your knowledge with your community in the field of holistic healing; serve as a community consultant and even instruct wholesome nutrition education as a Wise Earth Ayurveda Food, Breath & Sound Sadhana Lifestyle Consultant. Please Note: Wise Earth Ayurveda is its own entity and functions independently of any other professional and clinical Ayurvedic agencies or groups.  We do not participate in granting CEU's with any other Ayurvedic professional agencies.  Wise Earth Ayurveda has its own full certification credentials that are complete in and of themselves.   ॐ
How much time per week does the training take?
We estimate a study commitment of 15-20 hours per week.There will also be additional time spent in your kitchen as you prepare your daily meals which becomes part of this learning, as well as journaling, meditation and having a deeper relationship with the Earth around you. It's a life-enhancing, immersive experience. In addition to the study time we also ask that you complete online multiple choice quizzes and listen to audios / watch short videos on a fortnightly basis. We hope as a result of this training you will start to include the sacred sadhana of food-preparation, pranayama (breathing exercises), meditation and chanting into your daily routine. All of these elements form part of the course content.
What is the cost of the program? What are the payment plan options? Tuition for 2022
There are two payment options; 1. Full one-time payment of $2650 * There is a 10 % Discount for Early Bird booking. Date will be announced. 2. Payment Plan of $458 per month for 6 months * Please note: all prices are listed in United States Dollars (USD). Country specific VAT taxes will be added to the final price at checkout.
What are the career opportunities with this qualification? What will I be qualified to do?
The qualification gained is that of "Wise Earth Ayurveda Food, Breath & Sound Lifestyle/Sadhana Consultant". Upon successful completion of and graduation from this course you will be granted permission to teach/instruct/publicly share Wise Earth Ayurveda via ONSITE workshops to lay-people in your community on the Food, Breath and Sound practices. You can also incorporate this work into your existing practice as a health counsellor, or in your private Ayurveda consultations. Your WEA Certificate allows you to teach Wise Earth Ayurveda Nutrition: Food, Breath & Sound as a series of work, adhering closely to the integrity and order of this wholesome and unique body of work. We ask that your presentations adhere as closely as possible to the way the work is set out in the workbook. Please Note: You are not granted permission to convert this work/education to ONLINE presentation, or via electronic means of delivery to the public.
What happens if I fail the final exam for certification?
For the final exam one retake is allowed. You will need an 85% score to pass this test. If you do not pass, you will have a thirty day extension to rewrite your exam. We want you to succeed and we offer as much flexibility as we can to those who need extra time to study. You will also have the opportunity to book a Private Tutorial Consult with WEA Tutor. The cost for the Private Tutor's service is $75/ hour. It can be booked via our website.
What if I fail the Quiz?
If you fail an end of unit quiz you have 3 chances to go back and take the quiz; 80% is required to pass. If a quiz is not passed in 3 chances then you will have the option to do a private one-on-one session with a mentor time. There will be an extra fee for this service.
I am vegan / gluten free / allergic to nuts etc., can I still take this course?
Yes! All modules offer options for specific food requirements. The course is completely vegetarian and is plant-based. This course includes 'milk / ghee' (organic and comes from healthy cows) as it is traditional and central to Ayurveda. We encourage you to source your dairy products from local organic farms that treat their cows with love and respect. If allergic to, or not using dairy, you may substitute the recipes as you see fit with non-dairy sources of organic "milks" ....
What is the Wise Earth Ayurveda food philosophy?
Wise Earth Ayurveda focuses on sadhana (conscious spiritual practice and mindful awareness) and on ahimsa (non-violence). The food recommendations are vegetarian. Our intent in Living Ahimsa is to honor Mother Earth, her seeds, her elements, her cycle, her lifeforce. In honoring her, we honor ourselves, we honor life, and all living things.
Is the Darshana CD and Chant Booklet part of the course?
Yes it is included! If you'd like to purchase it aside from the course you can here and you will receive a link to download it right away: http://www.wiseearthonline.com/product/darshana-cd-and-chant-booklet/
What if I fall behind in my studies?
We are really keen to keep you on track and support you through to graduation. This course offers several Live Interactive Sessions with Wise Earth Ayurveda Master Tutors & Sadhakas. You are also given several inspiring Quizzes in each lesson to keep you on track. Moreover, we send you frequent email reminders to help you easily flow with your studies. We also provide you with Facebook FBS private group page wherein you can share your glories and challenges with your fellow colleagues. We ask that you do your best to stay current with both your studies and attendance of the Live sessions, especially if you are seeking WEA Certification. Should you fall way back with your studies, we hope you will continue to its completion. We also grant additional time beyond completion of each course where you may continue to have access to the Curricula and your study materials. However, this extra time is not supported by tutorial support. Not keeping apace with the WEA studies and Certification Criteria will result in a non-certified studies.
I'm not a great cook is that OK?
Yes. The lessons are simple (although cultivating mindful awareness is a lifetime's work!) and you will be given lots of wonderful recipes to follow and fall in love with. Cooking the sadhana way is a yoga, a meditation, a joyful practice unlike anything you've experienced in a kitchen. Imagine setting up a prayerful space, doing a food blessing, chanting joyfully, ridding your frustration while you pounding grains or grinding spice-seeds. Yum.
What You Can Do with FBS Certification~
*WEA -FBS Certification/Permitted Application of FBS Education: Once a student has successfully completed the FBS Training, and passes the Final Examination, a Wise Earth Ayurveda-Food, Breath & Sound Certificate will be issued to you. This WEA Certificate grants the following permission: ~ To use/identify the FBS work as a FBS Consultant in Private Consultancy ~ To teach/instruct/identify FBS workshops in general Onsite public forums and laypersons. ~ To do informal onsite sessions with community members to hone your skills while helping others. ~ The appropriate printed, and spoken credit line, must accompany all or any part of these public teachings as follows: "Wise Earth Ayurveda: Food, Breath & Sound "~
What constitutes "successful" completion of your FBS Course work?
Trainees must meet the following criteria: Final Test Marks (85% pass score for FBS Training Course. Test submission/completion must occur within the granted period of 3O days following the end of this course). If failed, an extension of 3O days and another chance to take the test is granted and marked again. Timely attendance of your weekly studies, as well as, attending the Live Sessions, or at the least, keeping up with the recording of Live Sessions. Having successfully completed this course, along with your final test, you will receive a Wise Earth Ayurveda~ Food Breath & Sound Certificate from the school. This program does not contribute or participate in NAMA's continuing education.
When do the Live Tutorial Sessions occur? Who are the Tutors?
The Live Tutorial Sessions are held fortnightly. They are each approximately 1 hour long. Generally, they are scheduled at 4:OOpm ET [New York Time]. There is a dedicated "Comment" space within your Curricula wherein you may write out your questions. All Q's will be answered at your interactive sessions with your tutors. Your Tutors for this Food, Breath & Sound Training are WEA Master Teachers, and Trained WEA Sadhakas who were personally trained by Maya Tiwari.
Can I transfer to a future course, if not able to complete my course?
WEA Online courses are entirely non-transferrable to future course dates. Should you need additional support we will try our best to afford you ample time beyond the completion date of your course to continue/complete your studies.